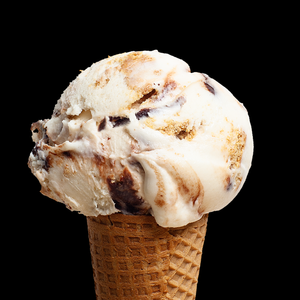 Gelato At Your Doorstep
–
With the magic of dry ice and an insulated box, our gelato arrives to your doorstep perfectly frozen.
Why Gelato Boy?
Perfect
Texture
-
With a luxurious, velvetty texture you won't find anywhere else, our gelato is richer and denser than ice cream, with more body and a silky smooth finish.
Really
Italian
-
Our co-founder, Giulia, was born and raised in Italy. Together with Bryce, she perfected the art of gelato. Now they've brought their authentic recipes to you.
Flavor
Explosion
-
In our gelato, flavor is king. More intense and pure than ice cream, our unique flavor-first recipes pair perfectly with the freshest ingredients available.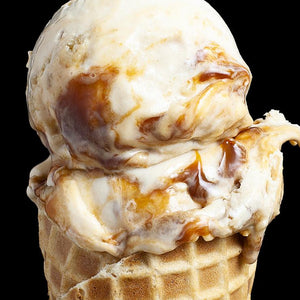 GOOEY BUTTERCAKE + CARAMEL
–
Our most popular in-shop flavor, now available online. Get lost in ribbons of our house caramel, bite into chunks of gooey buttercake, all in a slightly salty caramel gelato.

Boy meets girl. Girl marries boy.
Gelato Boy is born.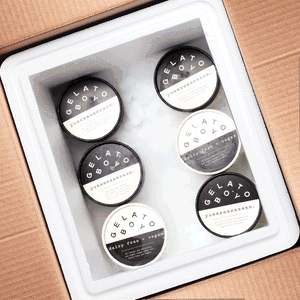 GELATO TO YOUR DOOR
–
Your gelato arrives in specially designed boxes with insulating liners and dry ice to keep it frozen for the entire journey.
Simply unpack and place your gelato in your freezer immediately upon delivery.
Flat-rate shipping nationwide when you order four pints, or get free shipping when you order nine pints.